DOMINICA
CITIZENSHIP BY INVESTMENT
GOVERNMENT AUTHORIZED FIRM
OVERVIEW
The Dominica Citizenship by Investment Program was introduced in 1993 by the Government of the Commonwealth of Dominica, allowing foreign investors to acquire citizenship under certain conditions. This is now one of the world's longest-running economic citizenship schemes and one of the most reputable. Applicants obtain an irrevocable citizenship and passport without having to reside in the country or renounce their current nationality.
Processing time

Visa free travel

Instant visa-free to 144 countries including the Schengen States, UK, Singapore, Hong Kong, and China

Investment type

Donation to Dominica's Government Fund or Real Estate Investment in Dominica

Investment cost

USD 100,000 for single applicant or USD 175,000 for a family of 4

Family dependents

Spouse, children up to 30 years old, parents/grandparents above the age 65 years.

Passport validity

For persons above 16 years of age it will be valid for 10 years, for children under 16 it is valid for five years
COUNTRY INFO
Named as "Nature Isle of the Caribbean" for its natural environment with lush mountainous forest, natural hot springs and diving spots Commonwealth of Dominica is an attractive ecotourism destination. The country has been independent since 1979 and is a member of the United Nations (UN), the British Commonwealth, the Organization of American States (OAS), CARICOM and various other international organizations.
Dominica is a politically and economically stable state with the lowest crime rate in the region. In addition Dominica recognizes dual citizenship.
READ MORE
LANGUAGE
English (official), French patois
EXCHANGE RATE
1 USD = 2.7 XCD
CURRENCY
East Caribbean dollars (XCD), tied to USD
GOVERNMENT TYPE
Parliamentary republic
BENEFITS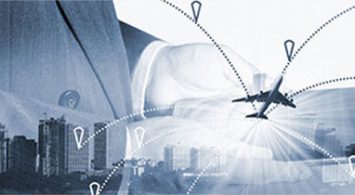 SIGNIFICANT ADVANTAGES
Irrevocable Dominica Citizenship for your lifetime and your generations to come
You make your investment after your application is approved, not before
No need to renounce your current citizenship(s)
No notification to your home country on your new citizenship
No physical residency requirements, you are entitled to apply instantly
No interview, education or management experience required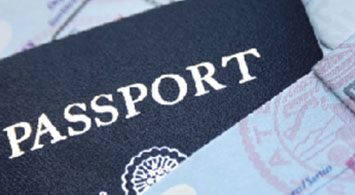 GLOBAL MOBILITY
Visa-free access over 143 countries including the United Kingdom & Schengen states
Allowed to stay in United Kingdom for 6 months at a time
Dominica second passport is reputable and easy to obtain visas when required
The right to take up residence in Dominica and in most of the CARICOM member countries at any time and for any length of time.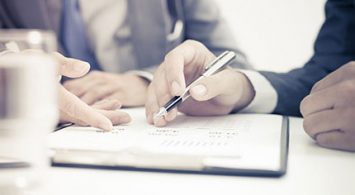 WEALTH PROTECTION
No taxes on capital gains, gift, wealth and inheritance; No taxes for non-residents
Open bank accounts in reliable banking institutions worldwide when you obtain Dominica's Citizenship
Duty-Free trading in the Caribbean.
No restriction on the repatriation of profits and imported capital
Generous incentive packages including corporate tax incentives, full exemption from import duties, tax relief benefits and export allowance
COSTS
To be eligible for Dominica Citizenship under its Citizenship by Investment Programme, there are two options to choose from.
1.  DONATION – ECONOMIC DIVERSIFICATION FUND (EDF)
Non-refundable financial contribution to a Government fund. The cost varies depending on the number of applicants and their ages. *Family Dependent: Spouse, children up to 30 years old, parents/grandparents above the age 65 years.
Single Application
USD 100,000
Main Applicant plus spouse
USD 150,000
Main Applicant plus three (3) dependents
USD 175,000
Any additional dependent aged 18 years or older
USD 50,000
Any additional dependents below the age of 18 years
USD 25,000
2. REAL ESTATE INVESTMENT
Real Estate Investment through one of the Government approved real estate projects which could be freehold property with title deed; hotel shares; fractional ownership or land. The investment and Government Fees are payable once Dominica's citizenship is approved.
Minimum Investment
USD 200,000
GOVERNMENT FEES
In addition to the purchase of real estate, there are Government fees to be paid:
Main Applicant
USD 25,000
Main Applicant and up to three (3) Dependents
USD 35,000
Main Applicant and up to five (5) Dependents
USD 50,000
Any additional qualified Dependents
USD 25,000
DUE DILIGENCE & BACKGROUND CHECKS
Compulsory background checks are payable to the Government who appoints a preferred due diligence agency. These agencies use various international and local sources such as Interpol, World-Check and other Government agencies. These fees are payable upon the submission of the application.
Dependents over 16 years
USD 4,000
Citizenship Invest professional fees, official application forms, certification of citizenship and passport, courier & other disbursements are the only other costs associated. A detailed quotation with no hidden costs is provided for the specific case.
REQUIRED DOCUMENTS
Citizenship Invest appoints a Document Collection Specialist for each case. The firm offers a bespoke
service that simplifies the application process, requesting from clients the bear minimum. Our job is to
simplify the document collection as much as possible and when required we obtain the documents for the
client without their involvement. Please note the below list is to be used as a guideline only, after assessing
the particular case Citizenship Invest prepares a personalized checklist.
MONTH 1-2
CI will pre-screen your passport for government pre-approval. A down payment for professional fees is payable to start your application.
CI professional team will assist and advise you with the collection of the documents required by the Government. Once the file is ready for submission, Government Processing Fees, Due Diligence and CI submission invoice are payable. CI submits your application.
MONTH 3
Due Diligence report is issued to the Government. Based on the results, the Government makes a decision on your Citizenship application. Once approved you are invited to pay the donation or investment.
MONTH 4
Citizenship Certificates and passports are issued. The balance of CI professional fee is paid.
The estimated time to receive citizenship approval depends on the due diligence processing time and the specific case.
DOMINICA VISA FREE COUNTRIES
* Visa on arrival
144COUNTRIES
AMERICAS
Argentina
Belize
Bermuda
Bolivia *
Brazil
Colombia
Costa Rica
Ecuador
French Guiana
Guyana
Nicaragua *
Panama
Peru
Suriname
Uruguay
Venezuela
AFRICA
Botswana
Cape Verde Islands *
Comores Islands *
Egypt *
Eswatini (Swaziland)
Gambia
Guinea-Bissau *
Kenya
Lesotho
Madagascar *
Malawi
Mauritania *
Mauritius
Mayotte
Mozambique *
Reunion
Rwanda *
Senegal *
Seychelles *
Sierra Leone *
Somalia *
St. Helena *
Tanzania
Togo *
Uganda *
Zambia
EUROPE
Andorra
Austria
Belarus
Belgium
Bosnia and Herzegovina
Bulgaria
Croatia
Cyprus
Czech Republic
Denmark
Estonia
Faroe Islands
Finland
France
Germany
Gibraltar
Greece
Greenland
Hungary
Iceland
Ireland
Italy
Kosovo
Latvia
Liechtenstein
Lithuania
Luxembourg
Malta
Moldova
Monaco
Montenegro
Netherlands
Norway
Poland
Portugal
Romania
Russian Federation
San Marino
Serbia
Slovakia
Slovenia
Spain
Sweden
Switzerland
Ukraine
United Kingdom
Vatican City
ASIA
Bangladesh *
Cambodia *
Hong Kong (SAR China)
Indonesia
Laos *
Macao (SAR China)
Malaysia
Maldives *
Nepal *
Philippines
Singapore
South Korea
Sri Lanka **
Timor-Leste *
Uzbekistan
China
OCEANIA
Cook Islands
Fiji
French Polynesia
Micronesia
New Caledonia
Niue
Palau Islands *
Samoa *
Solomon Islands *
Tonga *
Tuvalu *
Vanuatu
E-VISA COUNTRIES
Australia – Online Visitor e600 visa
Bahrain
Gabon
Georgia
India
Sri Lanka
Turkey
Zimbabwe
CARIBBEAN
Anguilla
Antigua and Barbuda
Aruba
Bahamas
Barbados
Bonaire; St. Eustatius and Saba
British Virgin Islands
Cayman Islands
Cuba
Curacao
Dominican Republic
French West Indies
Grenada
Haiti
Jamaica
Montserrat
St. Kitts and Nevis
St. Lucia
St. Maarten
St. Vincent and the Grenadines
Trinidad and Tobago
Turks and Caicos Islands
MIDDLE EAST
Armenia *
Iran *
Israel
Jordan *
Palestinian Territory
Qatar
*The list of countries is subject to variations depending on each government's policy and so is access to these countries.
BROCHURE
CONTENT
Program Overview
Citizenship Law
Country profile
Benefits of the program
Applicants Qualifications
Investment requirements
Application Fees
Document Checklist
List of countries Visa free and on arrival